We Will Have A Good Football Gaming Experience in Madden NFL
I play online exclusively and must respectfully and vehemently disagree with the idea that 4th down should be limited via any artificial means by EA or anyone else. There is no level of football that forces teams to punt on 4th down regardless of distance. Madden shouldn't either. Simply put, if your center isn't snapping the ball, you're on defense. ALWAYS.
That said, before anyone chastises me for being the type of player they hate to play against; I punt and kick field goals. I'm good at special teams because the kicking game is a key element of my overall strategy. But it's the DECISION to punt or kick the field goal that makes my strategy good for me. There are areas of the field (between my opponent's 39-44) where I'm too close to punt and too far to try a field goal. When I'm snapping the ball in those areas, the distance I feel comfortable going for it on 4th down extends. The thought that someone else might try to control that decision disturbs me.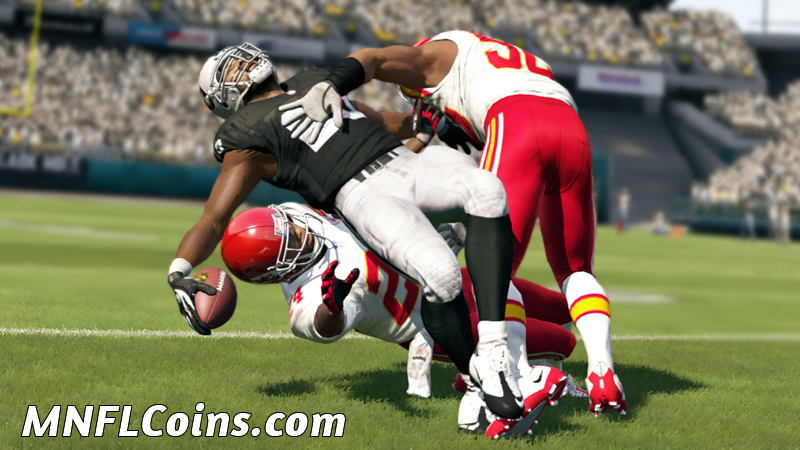 Furthermore, EA has already meddled in our football gaming experience in Madden NFL 2004. Those of you who were playing then may remember "Fair Play" and how horrible it was because it took away the 4th down DECISION even when going for it was the easy call. Back then there were no patches or tuning updates so guys that play Madden because we are free to make decisions were nauseated by Fair Play all year long.
I like that we can go for it or punt on 4th down, but I love that we choose on the field where it matters. I prefer playing against people that never punt because they decide they won't than a game where people always punt because some guy in Orlando (or a forum) says they should.
I think forcing anyone to punt artificially - that is, by manipulating the rules of the game - is 100% unreasonable. Teams punt in the NFL for one reason and one reason ONLY: CONSEQUENCES. Their livelihood depends on the end result of the game. People get FIRED for making bad decisions. Imagine getting FIRED for losing Madden and never being able to play again. They would start punting...
Real life consequences aside, any request to curb another player's options in spite of the rules has an equal and opposite side of the coin. Player One wants to force 4th down punts and field goals, Player Two wants to force Player One to play defense. Both players are 100% RIGHT... But the place to settle it is on the field; not in Orlando, not in a forum.
I'd rather force people to punt through playing defense. I always choose DEFENSE. Because it is the only way to respect the rules of football (which allow full choice) and put the fear of consequence into opponents.