This also brings the"chess game" to the for front of the Madden NFL
I find the elite players have figured out ways to manipulate the CPU. I rarely come across someone that figures out my plays and tendencies. but instead comes out in a Defense picked before I pick my offense and this magical D defends the pass, run, long ,short goal line. And I know u can audible. but this still doesn't explain this style of success. 1last thing I cant stand players that don't ACTIVATE. and I know u cant control every man, I would just settle with the man closest to the ball.
Stick skills have a lot to do with sore losers. Guys who have mad stick skills are some of the most cheesy gamers in leagues (this is just my opinion).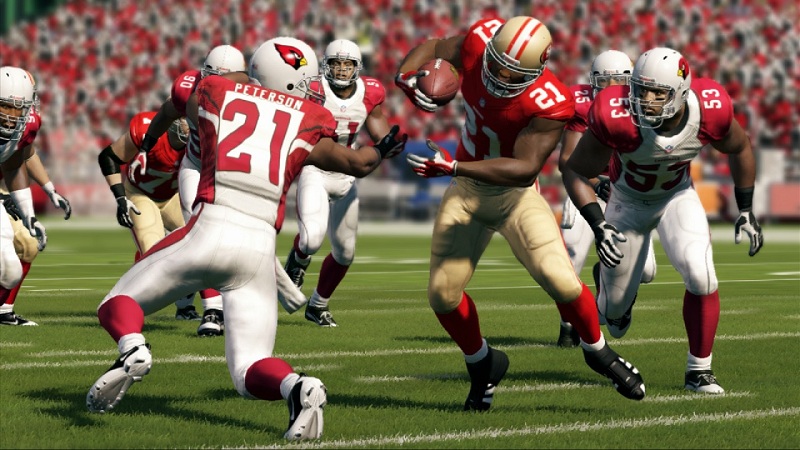 I have found that leagues that have banned user catching and user picks. Starting the play on defense as a down lineman with no switching players while the pass is in the air seem to have much happier members.
This also brings the"chess game" to the for front of the game.
I find this the most disturbing comment ever. i believe this is where the real skills begin. its a video game and if your only input is too call plays only. the CPU is playing the game for you. and the CPU is the most cheesiest thang to play against. USER skills show you know how to catch and not rely on the CPU to make the catch for you. i start off as a lineman but once the ball leaves the QB i follow the ball. Here, answer this so you start off as a lineman. your opponent throws a bomb for 50yds. the DB is on the WR. so while the ball is in the air. What are you doing, as i have already activated to begin my catch. i will tell you, you are watching the CPU. don't knock people that know how to USER catch. if you are getting beat ACTIVATE your man and make a USER play. (this is just my opinion) sorry if it sounds hostile, not intended.