Some Suggestions For Using Sean Taylor in Madden 18
Do you how to get madden mobile 18 coins with Sean Taylor? We all know that he is one of the greatest cards in Ultimate Team, but do you really have good ideas to get additional coins using Sean Taylor? And I have found some good tips to get all the objectives done to get the madden coin quicker!
For the solo tackles-
Put Sean T in at CB4 in your lineup (do not have as backup anywhere else)
On kickoffs pick kickoff left (where the right side players run to the left and the left run straight)
Aim for the far right corner near just outside the receiving teams full back
on the kick meter allow the bar to hit all the way at the top autimotatically giving you a bad kick power rating then set the accuracy slightly before it hits the window to kick it right slightly further
Sean will be the far outside gunner and usually make the tackle
Set a good full game solo (i chose pound the rock tier 1) and just keep trying to score and rack up solo tackles on the kickoffs this one is good cause you fail if you rush for more than 75 yards so you're forced to air it out anyway and keep saving clock time. This method gave me an average of 15 solo tackles a game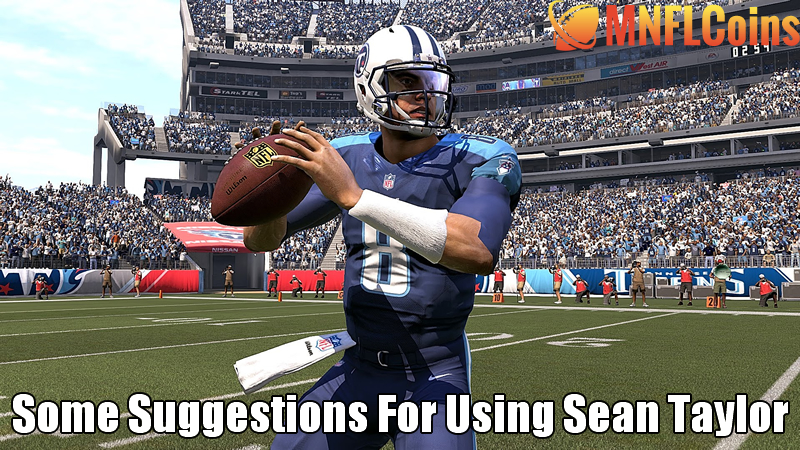 For INT, Pass Deflections, Return Yards and 43 Yard return-
The easiest way to do this unfortunately will take a while if your using it to go for these all at once, he should get plenty of these stats just starting in your lineup
The strategy for easy picks and deflections is obviously on hail mary's and sending all other defenders out of the way and letting Sean Taylor go to work
Luckily I found a very easy solo to set up quick hail mary scenario's, on the first solo of the 16 game Browns Team leader sequence, you start on the 10 with 30 seconds down less than a score so just chew the clock and score with around 10 -20 seconds left, then you can do the kick strategy mentioned above for an extra tackle or onside kick if theres less than 10 seconds (take runoff during kick into consideration) this should set them up to automatically go for a hail mary and either try to intercept or press square/X or R1/RB to swat
For 2 Sacks-
Safety mid blitz out of Nickel 2-4-5 double A apparently works well but you can also run a cover 3 where he is in the cloud/hard flats instead of deep pass and then user rush him off the edge, it should work on any low AWR quarterback in an easy arcade solo
For 8 Fumbles-
Just keep hit sticking! He's gonna make the CPU atleast 70% of the time in arcade solos with a hit stick, he also will get fumbles on kickoffs using the method mentioned above even when AI controlled
If you have different ideas about Sean Taylor, just leave them below on the comment area, I would be happy to have a discussion with you. And you really should thank me if you get a lot of madden coins with my tips, yes, I bring you more chance to earn coins in Madden 18!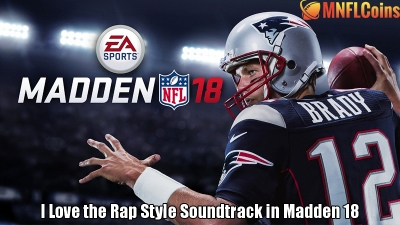 04
Oct
I Love the Rap Style Soundtrack in Madden 18
Hey guys, what do you feel about the soundtrack in Madden 18, love or not love? You know, I really love the style of the soundtrack - Rap, I always love rap in my life. And when I play Madden 18 and hear the soundtrack, I fall in love with it immediately!