Some hope for the next generation of Madden NFL
A few things I would like to see incorporated into madden next year and beyond...
1. The juke and spin move in madden gets modified every year for a more realistic game. I thought the juke and spin moves were official in the ps3 era. Ncaa football the juke was nice. I would like to see franchise mode and career mode get as much attention as the juke and spin moves.
2. Back in the day madden had defensive assignments and match-ups. Some offenses has there number one receiver literally line up everywhere. If I wanna run a press man coverage scheme I want to be able to assign my defense match-ups. So my number 1 corner can shadow who ever I want no matter where they are lined up.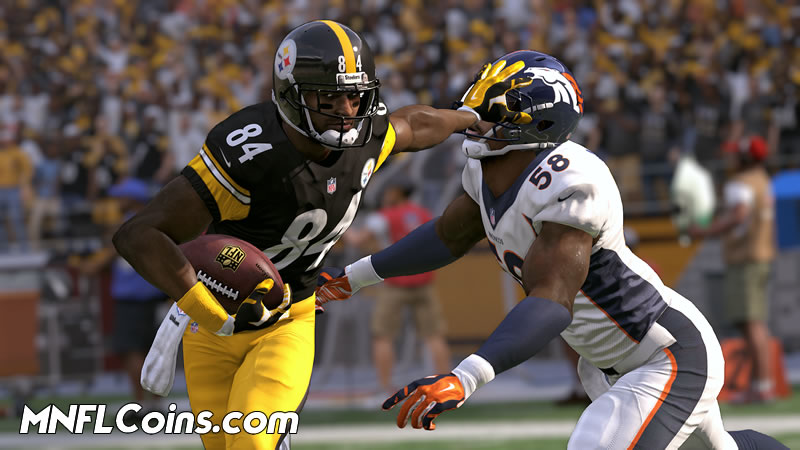 If you want a more realistic game please add this. In real life the top cornerbacks in the league always shadow the top receivers but in madden, you can move your receiver anywhere in the formation to create a mismatch. I would love to see a counter for the defense.
3. Last year in franchise mode every coach had 3 players they could devote extra attention to get more experience points for that player. The well established coaches had more player slots for development. I would like to see that brought back. If my coach is gaining reputation, playoff wins, super bowl wins, coach awards, and meeting his goals he should have better player development than coaches who have losing seasons. Not just from xp packages.
4. I know people want a realistic cameras that look like real nfl tv but the camera on the kickoff **** when the cpu comes out in regular kickoff formation and then audibles into an onside kick. My players get rocked because I can't see to even know who recovered the ball or it's just cut out from the screen because the camera angles is expecting a regular kickoff.
5. I would love to see the drills get revamped. I especially liked the corner drill that had the 5 stanchions placed all over the field and you had to swat the ball away or go for int for more points but you had to be careful and not get yourself out of position in case the next pass went to the other side of the field. The drills are just getting stale now and the qb from practice throws the ball way slower than the qb does in the game. The qb in the game RARELY lobs the ball to the flats like they do in the practice cover 2 drill.
6. I know this patched in the first update but their is still to many fumbles in the 4th quarter by running backs. I know people are going for the strip but they are stripping my ball carrier when realistically they aren't even at an angle to actually punch the ball out. It's not as bad as it once was but I don't if it's an animation or a glitch but it never happened in prior years. Just last year and this year
7.Lastly I gotta give you guys props. I've been playing madden since 92. I remember it was actually called John madden football lol! I buy this every year faithfully and will continue to do so. I've seen many things come and go in madden but it never gets old. I especially love the changes to special teams this year. It's an awesome game and I have fun playing it.