My Suggestions For A Better Madden NFL Game
This may be a little lengthy, but let's resolve all the small fixes that should be done, and also what I believe would be best for the user in personal experience, etc.
First off, why do we still not have the option of lip guard mouthpieces? They are huge in the NFL and even at college level, and are a crucial part of some people's appearances, both in the NFL and in Madden.
Why did we take away the combine? I would make players just to do the combines. We as gamers love little things like these, because it makes it more like our guy, like this is actually us and we have to do our best to get that "First Round Pick" and all. I'm not really sure who picks anything but "First Round Pick" so it just seems irrelevant to even have that. Let us do 40 times and make it where we can have 95 speed to start out if we actually do really good. Our development can be slow if we are top 10 pick, but we still had that opportunity to do good at the combine and if our player goes top 10, we are actually excited to keep playing with that guy.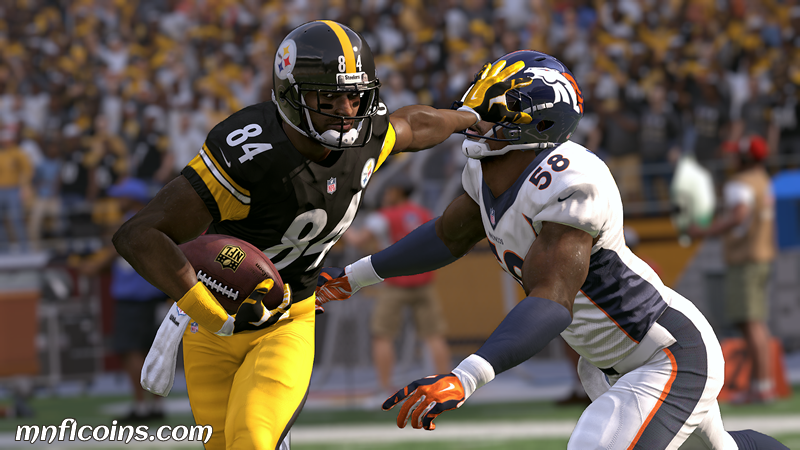 Online needs to be better. We should be having similar online games to what FIFA has. I'm sure it will get there and I know it's somewhat new, but I want to kick **** in online games against other people.
We should also have different types of players. You see calm and collected players like Tom Brady. You see arrogant players like Josh Norman. You see motivators like Ray Lewis and I think we should be able to pick what our attitude is.
Furthermore, we should have an even more realistic version of career. Where we feel like the player, not the person in the crowd or the person watching the TV. I don't care about the pregames, I skip through them. I would like to feel like the player. To listen to a coach tell me their top player instead of a comparison. I would like to be in a huddle before the game, or kick returning for punters to just mess around while I wait for the game to start. Or run routes. Something that can help me even learn the controls I might not know, better, so that I can try them in a game, knowing what they are.
On top of that, if I am a motivator, I would like to see my guy in the middle of the pre-game huddle saying something to pump up my teammates, and hopefully choose what I say, like Drew Brees or Ray Lewis. And if I'm arrogant like Norman, why shouldn't my guy be more undisciplined with penalties and cause commotion?
It should be more personalized, and I believe these would be somewhat easily achievable. I'm not a video game designer, but I've seen some cool **** in games, and I'm sure Madden can step it up. More personalized will for sure make people wanting your game more and more, even in 20 years.
I may have more to this, but I can't seem to think of anything at the moment. Thanks for hearing my opinionated rants!