Madden NFL: Hard Time to Stop the Run
Stopping "The Run" isn't the best question to ask. There is not such thing as "The Run." There are a lot of "The Runs" to stop and each has a way to play them based on what type of run it is and where it is. The suggestions in this thread require that you guess, which may be a solution, but could also become part of the problem.
Defense isn't about guessing... It's about using clues to be sure. Because there are so many types of runs, it is best to know what you're trying to stop in order to be successful.
I have a very hard time stopping the run. Is there anything I can do without picking another formation? I was told to use the Cincinnati's defensive playbook, (nickel 3-3-5 Cover 3 Sky Drop) and for the most part it stops my opponent. But the run is " hit or miss." 1st I'll Base Align , then I'll blitz all the LBs, crash middle the DL, and according to which down it is, I'll adjust the L2 button accordingly. I do win, but my defense is giving up too many points because of the run.
From and offensive standpoint when I run, I start with an Iso concept. If my opponent stops me, I go to a zone blocking concept. If my opponent stops that, I go run traps and stretches. If they stop that I I'll run power, tosses, and read options. Keep in mind, I'm running between the tackles with the Iso, traps, and zones and going outside with the stretches, tosses, and powers. Very slight differences in the blocking change the way the defense must play them. When my opponent makes his adjustments, I'm watching what he's doing. I cater the blocking to account for what he's doing.
Meanwhile, your opponent will be able to CRUSH YOU if you run commit too often. You will need to stop the run without run committing in order to avoid getting beat by playaction and drop back passes. So when I see you having trouble with "THE RUN," I wonder which type you're having trouble with... Because it matters.
Can you be more specific? Which run types are you having trouble stopping?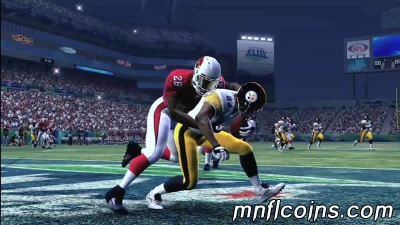 14
Nov
Madden NFL User Coverages Exploring
I've been watching thise topic for a while and hoped someone else would respond, but since they didn't, I will.