I kickoff to start the Madden
Speaking of LOL losses.
Last night I played a CFM game that was so insane I couldn't help but LOL. My 6-0 Raiders up against the 1-5 Texans.I kickoff to start the game. 1st play from scrimmage my entire D splits to outside the hash marks for some reason and Lamar Miller goes untouched for a 77 yard TD. Texans 7-0. My 1st play on my 1st drive Murray fumbles and Texans recover. 2 plays later they score. Texans 14-0 3rd play into my 2nd drive ball gets volleyball set and gets intercepted easily 15 yards away from where the ball was tipped. I make the stop.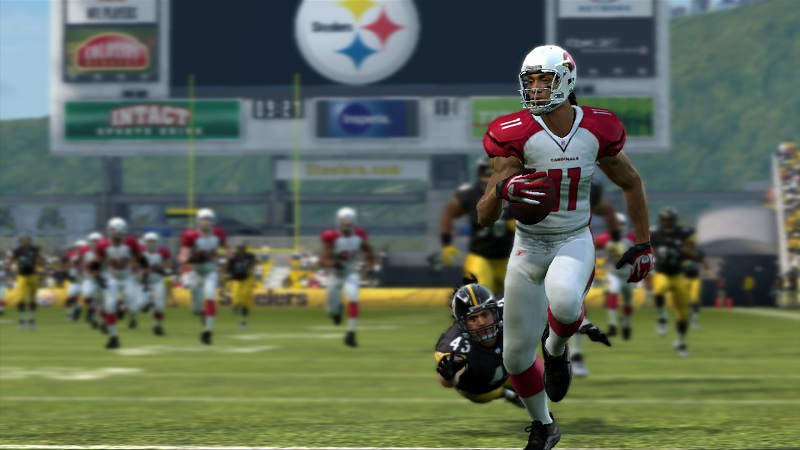 After I move the chains a few times Murray again fumbles and recovered by Houston. Couple plays later Texans score again. 21-0. I finally hang on to the ball and get into scoring range but get stopped and go for a FG just to get on the board. Texans up 21-3.
I stop the Texans on their next drive. A handful of plays later and the Texans pick me off again. 2 lost fumbles and 2 INTs. IN THE 1ST QUARTER! At that point I realized the CPU was going to do everything in it's power to break my streak and the game was out of my hands.
Ended half 42-24. 2nd half 2 more INTs including another volleyball set tip. Ended up losing to the 1-5 Texans 52-38.
Oh, and prior to this game I had Carr with a 130+ QBR, 78% completion percentage and 19 TDs with 5 INTs in 6 games. Maddening I tells ya. MADDENING